Chronic care management
Simplify your chronic care management efforts with a powerful and robust care management solution.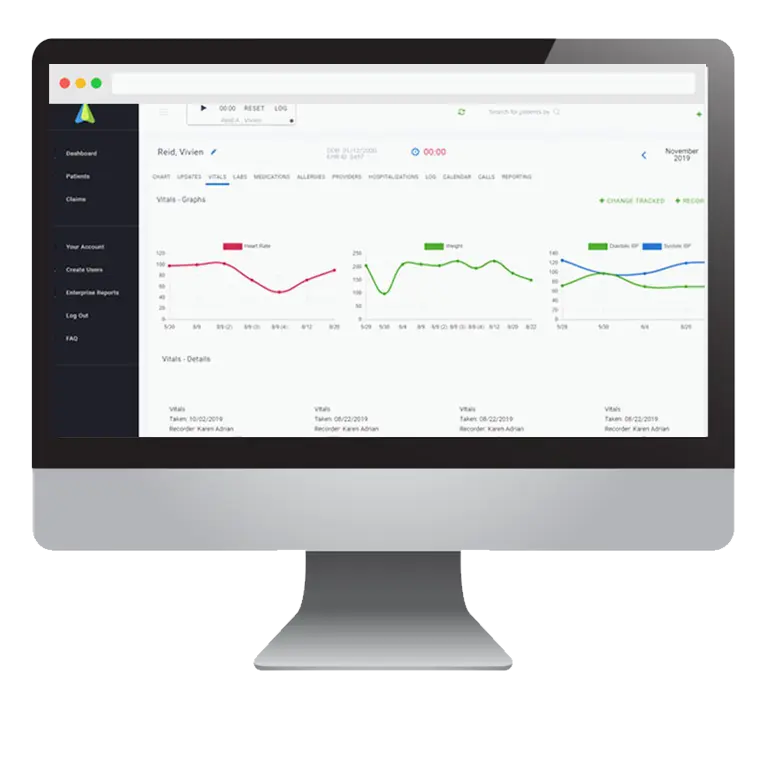 Dynamic Chronic Care Management Solution
Chronic care management (CCM) acquires a critical and major component of practice for any physician nowadays. When you aim to make a patient feel better and improve his/her condition, you need a reliable system to help you manage chronic care programs.
Improving Chronic Care Management via Technology
Emgenex's chronic care management software allows you to operate your chronic care management program, efficiently without any fuss. Our SaaS solution allows you to run CCM operations robustly for ongoing monthly support to patients suffering from two or more chronic conditions.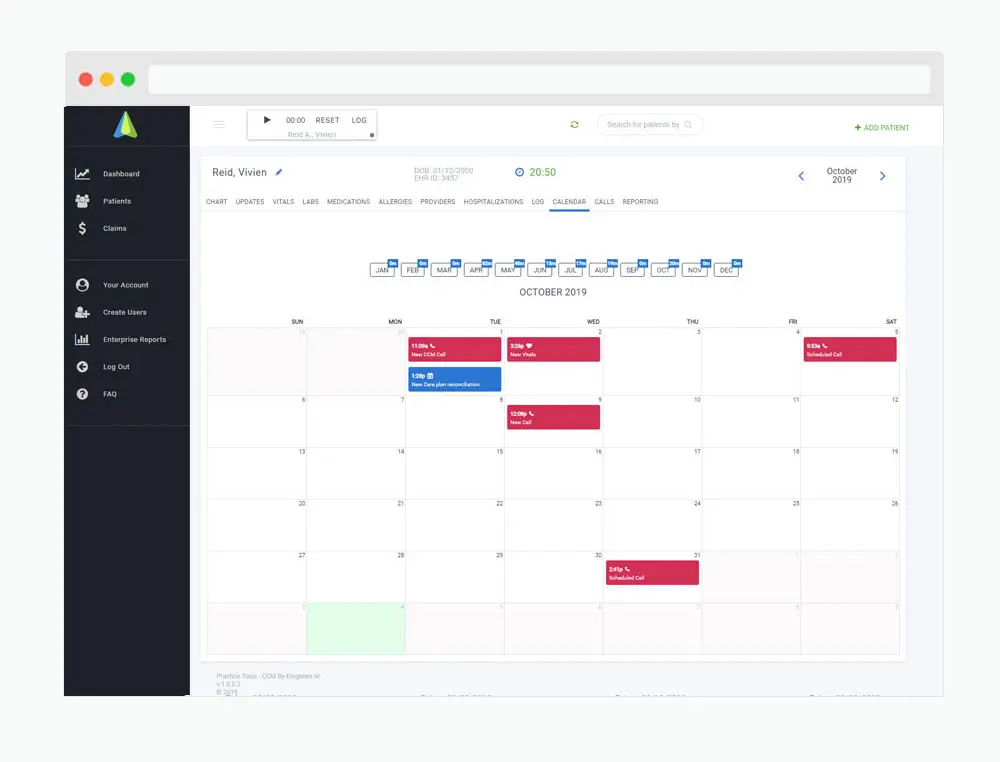 Emgenex CCM Software Help You
Manage CCM Program Holistically
Custom Consent & Enrollment Forms
Use in-built consent and agreement forms for enrolling patients in the CCM program.
Personalized Care Plan Assessments
Keep an eye on the efficacy of personalized treatment plans month-on-month from a central dashboard.
Get Reminded on Upcoming Care Calls
Never miss out a continued care management follow-up call with a patient owing to dashboard reminders.
Log Time Month-on-Month
Log in time spent on a patient and share summarized logs with EHR providers, easily from a single screen.
Automated Billing for Common CCM Codes
Automate the invoicing operations for CCM patients with an in-built billing module and customizable reports.
What Makes Emgenex CCM
Solution Better?
Completely secure & HIPAA-compliant software solution
Intuitive dashboard with detailed information about CCM activities – time, upcoming calls, recent patients, etc.
Activity tracker and time logger for end-to-end compliance & recording
Automated uploading of summarized logs to EHR
Personalized care plan report generation for patients and providers
Simplified claims submission process
Integration with AWV and other healthcare software
Fast and simple billing interface for CCM claims
24x7 technical support via email or phone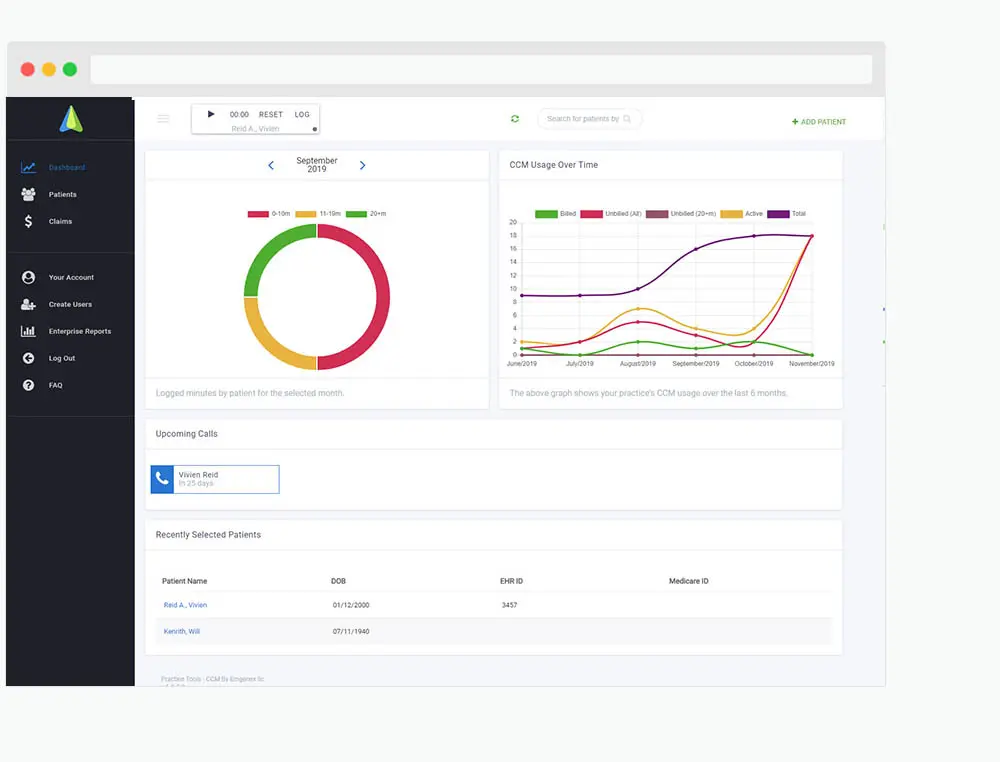 Discover a New Way for Optimizing Chronic Care Management Operations Contact Us